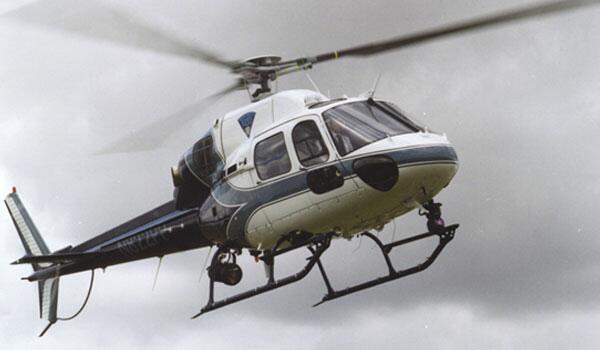 from: http://www.eurocopterusa.com/Media/PressRelease/2001/LE_DeliveryOfThirdUnit_0201.htm
Law Enforcement Unit Takes Delivery of Third Twin Star

Anaheim, CA - The Massachusetts State Police will take delivery of their third AS355N Twin Star here at Heli-Expo. The aircraft is on display at Eurcopter's booth (#1149).

Massachusetts State Police Air Wing Commander Michael Melia says his unit is eagerly awaiting their new Twin Star. "The Twin Star is an outstanding aircraft, and extremely well-suited for the missions we perform," stated Melia. "In addition to giving us the capabilities we need, the powertrain provides us with the single-engine performance that we require for hovering OGE."

The Massachusetts State Police has border-to-border jurisdiction in the state. In addition to law enforcement operations, the unit uses their Twin Stars for search and rescue missions over a wide variety of terrain.

Along with their three Twin Stars, the Massachusetts State Police operate an AS350 Astar. They plan to add three more Twin Stars to their fleet in the next 12 months. The aircraft are based at four locations throughout the state.

American Eurocopter supplies a broad range of single-engine and twin-engine helicopters designed to serve the corporate, offshore, law enforcement, utility, and EMS markets. For more information on American Eurocopter and its family of multi-mission helicopters call 800-873-0001 or 972-641-0000.